Together, we must plan for future pandemics because this story is just beginning. That is why last week, we announced the launch of OurCrowd's Pandemic Innovation Fund. Entrepreneurs are developing vaccines, treatments and other tech advancements in response to the virus but many lack the required funds. Listen to my interview with Trey Yingst of Fox News on how OurCrowd's Pandemic Innovation Fund can support them. We plan to raise $100 million for investment in urgent technological solutions for the medical, business, educational and social needs triggered by global pandemics and other health emergencies. Read more in my latest article.
Join us online for the OurCrowd Pandemic Innovation Conference on June 22nd, as we take a deep dive into the challenges and opportunities created by the pandemic crisis, spotlighting breakthrough technologies addressing everything from prevention and cure to social distancing and food supply.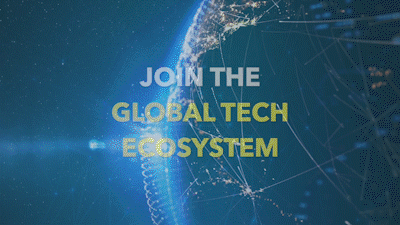 Meanwhile, if you'd like a taste of what the June 22nd conference will bring, join us this Thursday, June 11th, to hear from leading FoodTech companies on how we will be feeding the world after COVID-19. Register here.

Top Tech News
MeMed Diagnostics has received CE Mark for point-of-need platform MeMed Key and MeMed BV host response test that rapidly distinguishes between bacterial and viral infections.
Apollo, the largest hospital group in India, will integrate the artificial intelligence technology of Israeli company Zebra Medical Vision to assist Apollo Hospitals' doctors with diagnosing COVID-19. 
Alibaba Freight is a new partnership between Alibaba and digital freight marketplace Freightos intended to help connect small business owners with vendors to more efficiently transport products. The platform will function as a separate website which will let companies make bulk shipments by comparing options and booking and managing them directly through the site.
Israeli medical device maker Alpha Tau Medical raises $26 million from investors including Shavit Capital, Medison Ventures and OurCrowd to help finance global clinical trials.
ThetaRay announces major anti-money laundering deal with Santander, one of the world's leading banks…great news from Mark Gazit and team! Banco Santander picks ThetaRay AML tech for correspondent banking.
Watch the latest from OurCrowd
Help is on the way for those entrepreneurs who are fighting COVID-19 and our new realities. I 'sat down' with Calev Ben-David of i24NEWS to share how. 
Looking to connect
Despite the coronavirus pandemic, there are open positions at our global portfolio companies. See some opportunities below:

Search and filter through OurTalent to find your next challenge.
---